Inspired by the leaves falling in autumn!
Some people love the vibrant leaves (don't get me wrong, I do too), but this year, I found so much beauty in the empty trees around me. How strange…
Alas, it's left me dreaming of natural, wooden homewares and textures.
What did you find inspiring this month?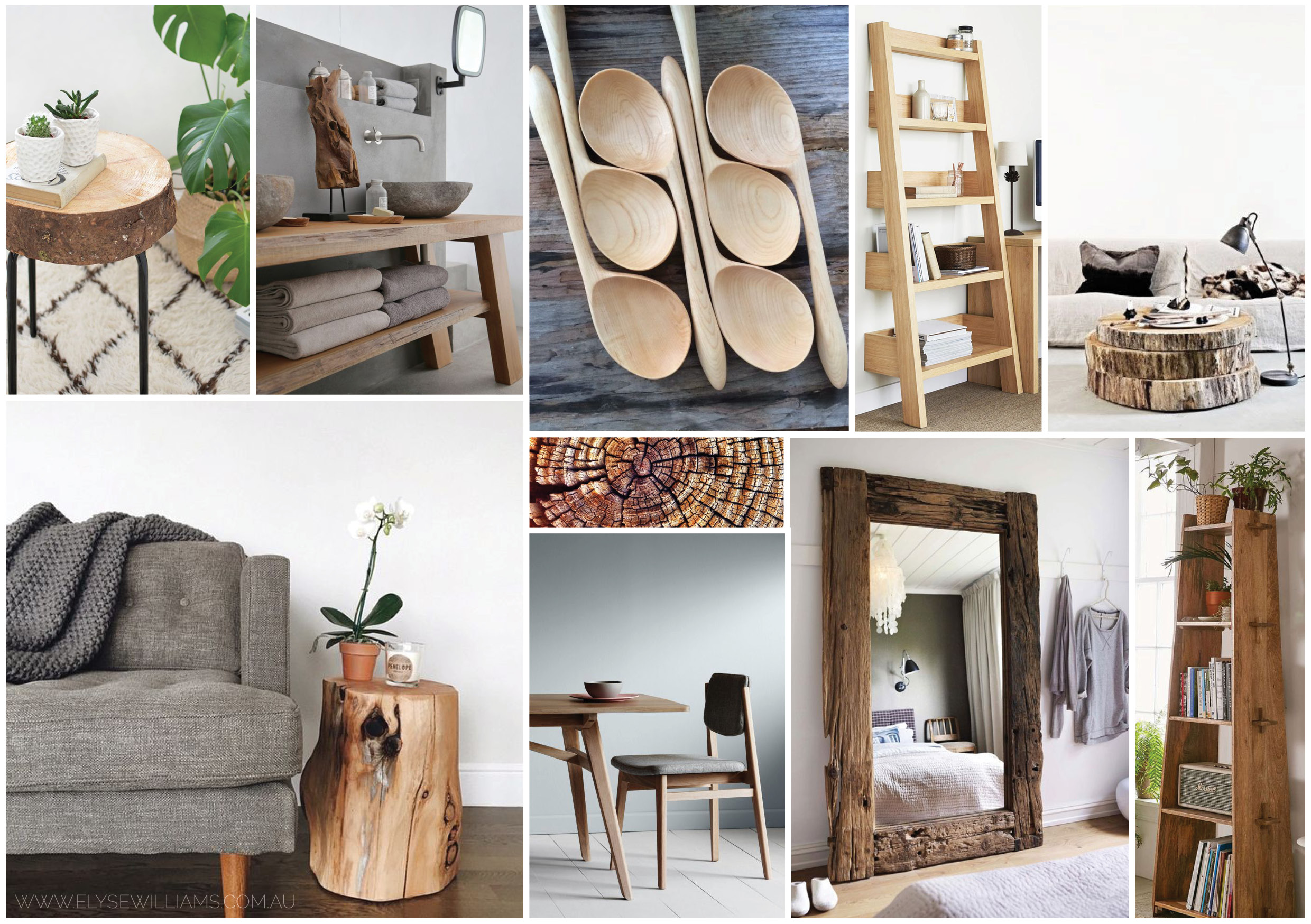 Images via Pinterest. No images belong to Elyse Williams.