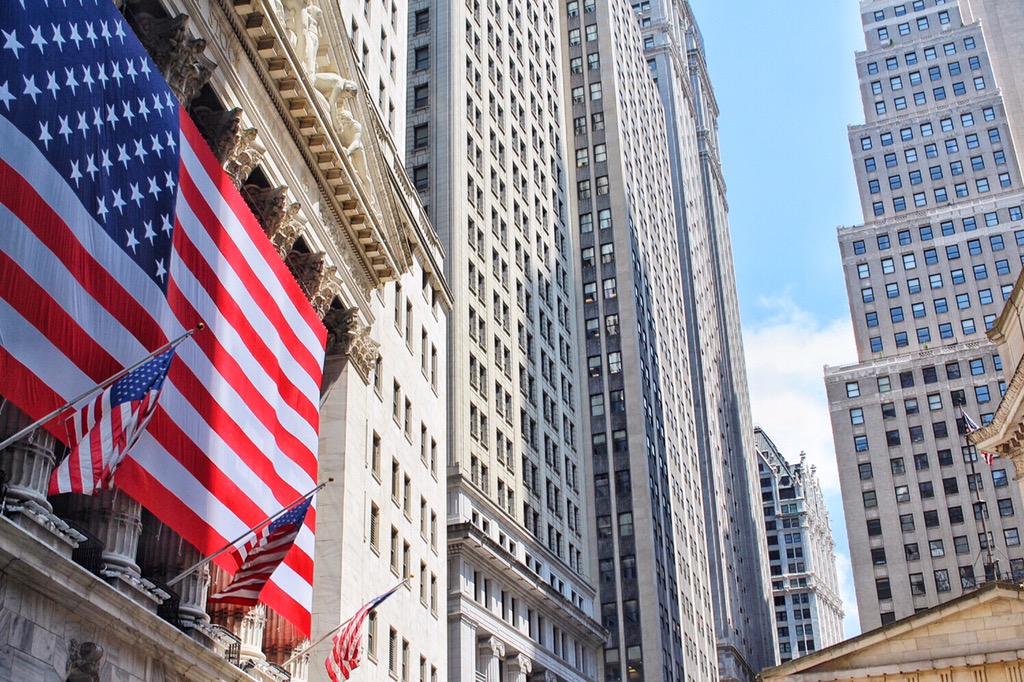 Where to even begin…
First up, I offer an advanced sorry-not-sorry to those of you who will inevitably grow tired of my New York City spam across Instagram, Facebook and now on my blog. But you will have to get over it and simply begin planning your own journey.
Anyway! Our first full day has officially come to an end and it's safe to say we are absolutely wrecked.
Some 19-odd kilometres later, we have covered the majority of the Financial District. A stop on Wall St, a quick visit to the Stock Echange, coming close to the bull (but not too close, as the were so many tourists wanting to peace and pout next to the bull's balls) started our day.
We visited the Federal Hall to learn a bit about the history, popped into Trinity Church, and attempted to grab a peek of the inaccessible City Hall, which looked beautiful, even through the fence.
The 9/11 Memorials were a breathtaking yet chilling addition to our day as we discovered the real enormity that I know I personally understood fully until this day.
And we even made a trip into the Museum of the American Indian, which was full of rather mind-blowing artefacts and artistic interpretations of the history.
This was topped off with lunch looking out along the river and crossing a walk across the Brooklyn Bridge off our bucket lists. The amazing weather and sunshine made this quite a journey all the more enjoyable. With Lucy looking out for her Steve, and me being her disappointing compromise, she was packed full of Sex and the City references – so much so that I've started counting them.
We then ended our day with traditional Mexican at La Superior and I'm currently laying on the bed wishing I hadn't eaten so many enchiladas. I feel this will become a common occurrence during this trip.
I have no idea what the rest of this trip will bring at this stage, but we're thinking a stop off in SoHo will probably need to be on the list for tomorrow. My bank account is no doubt going to hate me shortly.
Stay tuned to find out more!
Elyse x
Ps. A shotout goes to the Sweatshop in Brooklyn for the delicious brekkie and for bringing us a piece of home. We appreciate that Sherrin on the mantle and the jaffle toasties more than you knew.