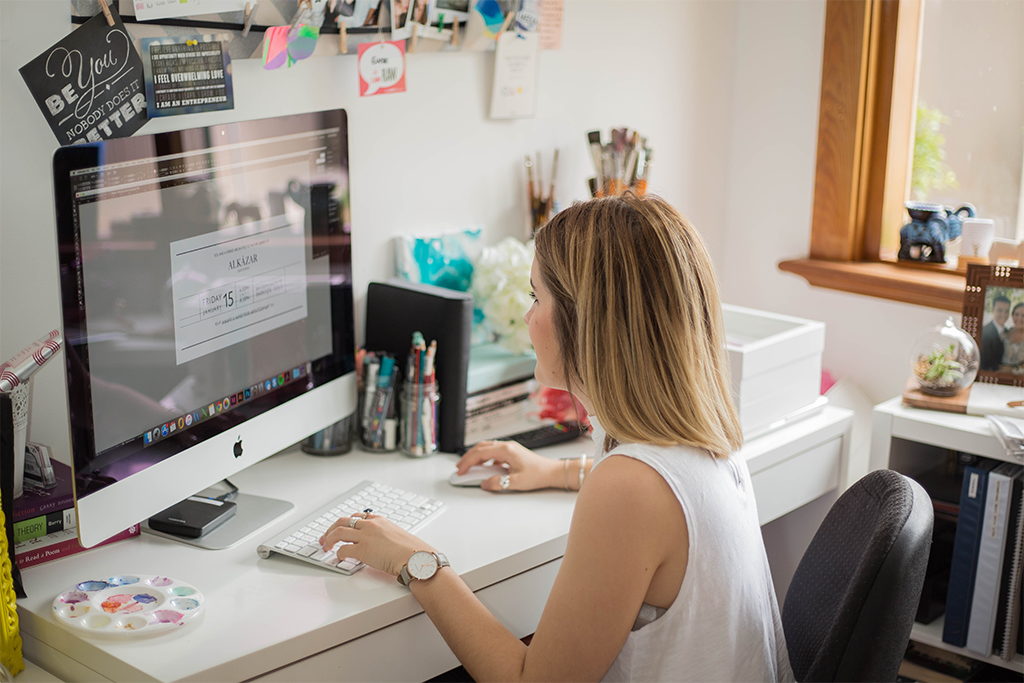 This one's for my fellow graphic designers.
Hands up if you struggle to find the time, motivation and inspiration to work for yourself.
No matter how hard you try, nothing is ever good enough or quite as you imagined it would be. So you stress yourself out and redesign proof after proof after another bloody proof hoping just one of them will be 'the one'.
Since my recent engagement, this has been my life, and I haven't even started with the wedding stationery yet.
The pressure is on; everybody keeps asking what my engagement invitations will look like or making little comments about the expectations of gorgeous, unique designs arriving in their letterboxes. They all seem to think working on your own projects is easy – fun, even.
But the truth is, I've scrawled Pinterest for days trying to find the right source of inspiration. I've followed countless Instagram accounts hoping a beautiful design will pop up in front of me and I'll just know. And I have even looked at different designers that might be up for the job.
Almost 15 proofs later, and I've managed to do it. It's all on the way to the printers and I'm pretty bloody happy. It just took two months to get there!
So why is it so hard to design for ourselves? We've got the skills, the know-how and the creativity… it should be simple, right?
It can be, by implementing a few little steps.
Treat Yourself Like a Client
Just like you would a normal, paying client, set aside time to complete your own work. Add it to your to-do list and (if you must) give the job a deadline. Write a brief or sketch some ideas – do not go into it blind. And have a review process either with yourself by taking a step back for a few days before revisiting, or by discussing it with someone you trust and asking their opinions.
Stop Comparing
I'm so guilty of this, but it really is something we need to stop doing. So what if someone on Pinterest or Instagram has a better design. Don't steal it, don't dwell on it, simply pinpoint what parts you like about it and keep them in the back of your mind for when the project needs to be completed. Your work will be uniquely yours, and great in its own way; let it be just that.
Know When to Walk Away
Sometimes designs just don't work out, and that is okay. Don't waste your time and energy forcing it, just save the draft and open a new file. Learn from what you don't like and make the next one better.
Forget Perfect
Perfectionism is engrained into a graphic designers blood, and when you work for yourself, you need to simultaneously design something that represents yourself and your overall business. If you don't like it, why would a potential client? That's what I tell myself anyway… But we need to move past it and complete something we're proud of, even if it could be improved. There is always room for improvement, but there's not always time.
Do you often complete creative jobs for yourself and your business? Let me know how you tackle self-criticism in the comments below.