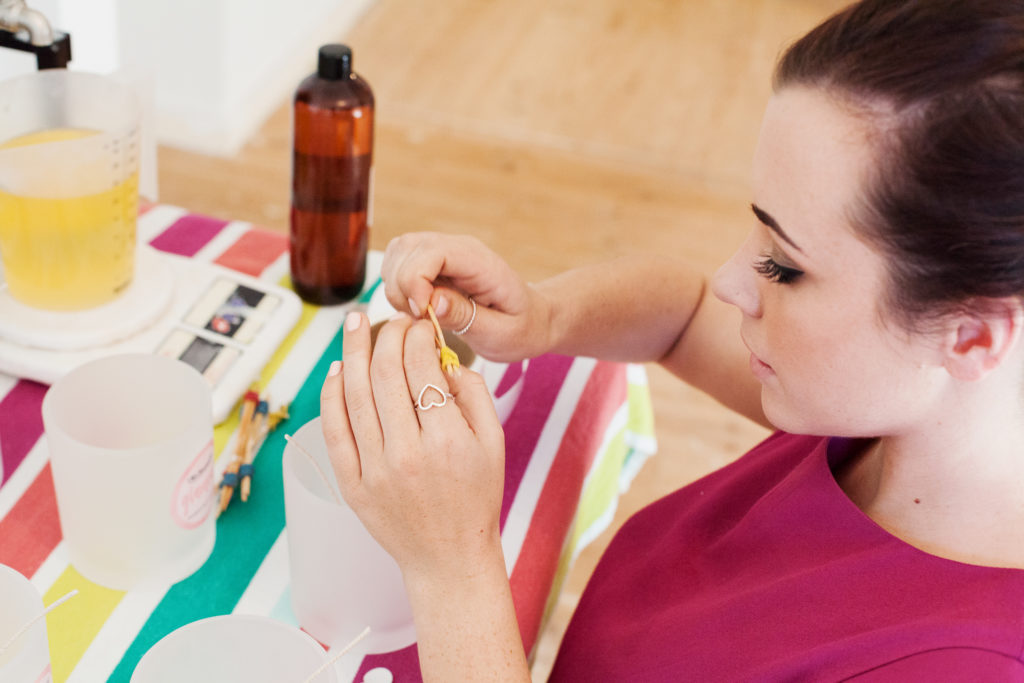 I met the lovely Chloe Jane a few years back at the Flinders Street Markets in Adelaide. She was just starting Chloe Jane Candle Co. and the passion she had for her handmade products was like nothing I'd ever seen.
The self-taught, candle-loving entrepreneur started her business in 2014 when she got crafty and decided to try selling through her personal social media platforms.
"Originally, I made eight wonky, ridiculous candles and I popped them up on my personal Facebook page for sale. There was a crazy amount of demand – the handmade, love local scene was just blooming at that stage so I was lucky in that respect – and it honestly went from zero to 100 really quickly," says Chloe.
"Despite the 'happy accident' feeling of it all, I think I always had that drive to do something a little bit different, which drove me through any obstacles that are so common at the beginning of a project."
It's that drive that's led Chloe to a vibrant, unique brand loved by so many.
"From friends-of-friends to total strangers, I have had so much love and appreciation poured over Chloe Jane Candle Co. Not a day goes by that I'm not grateful for every order, every 'like' and every message of support."
I hear you ask: but how? How is each Chloe Jane Candle perfected before it finds its way to the customer?
The process starts with trial and error, with Chloe putting her little nose to work to find the most wonderful fragrances and finding that perfect balance. Then she gets to it.
"I pop on some music and take some time to slip out of the every-other-thing-going-on headspace and into one of creativity, set up my studio (usually having a bit of a boogie while I label glassware and stick wicks down), heat my wax, blend my fragrances and pour.
"I let my candles set for 12-ish hours before I touch them again, then I trim the wicks, bang the lids on, clean them up and store them for a week so as to let the fragrance settle."
And then they're off to the happy customer, many of whom find her products on social media.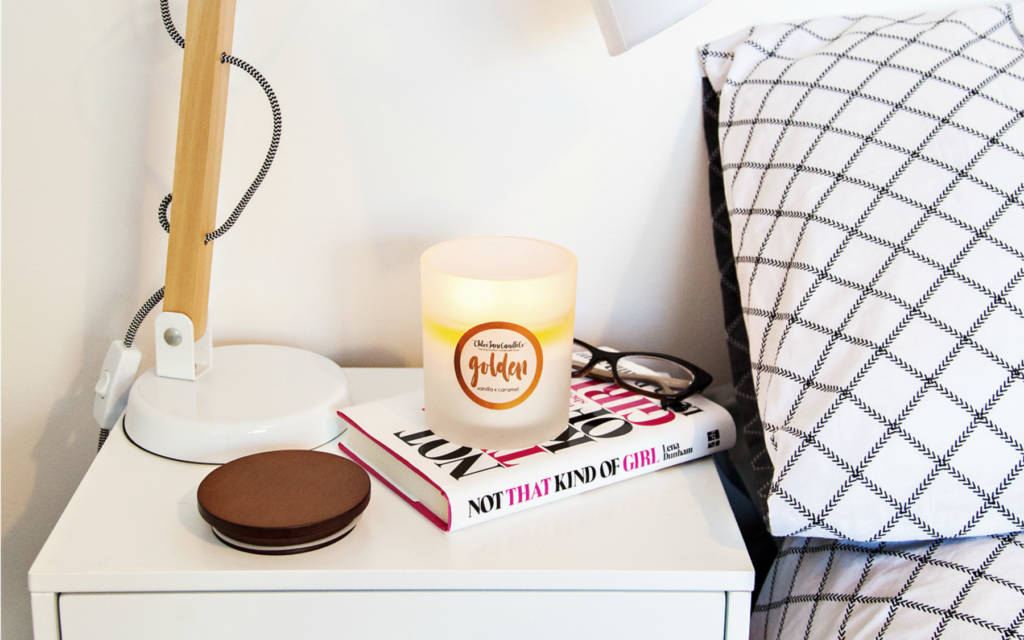 If you'd have the pleasure to check out Chloe's Instagram or Facebook accounts, I have no doubt that you'll have been in awe of the vivid colours and photos that set even the most experienced traveler's wanderlust alight.
"I think that social media, Instagram in particular, is the best and brightest way to make a creative business work," she says.
"My motto when it comes to Insta is to reflect who you are; for some, that's cool muted tones or sleek monochromatics, but for me – in both a business and personal sense – it's bright, bold and happy! Honestly, authenticity is key. Even in a space that can be as carefully controlled as Instagram, it's so refreshing and so valuable to speak and post your truth."
Which leads me into my favourite Chloe Jane tidbit: she's also a fantastic writer.
"Writing is what I'm really and honestly passionate about, and I'm fortunate enough to have somehow built up a following for that side of what I do. I feel an absolute duty to try and stay on top of getting my thoughts onto a page and publishing it, and the aforementioned following is usually inspiration enough!"
But in all seriousness, I wonder how does she find the time to run a successful business, write and manage multiple social media accounts, all while being a top chick?
"It's one of those things where if you stop you might realise how crazy you are, so you just keep going!"
Thanks for the tip, Wonderwoman!
To her fellow creatives, Chloe says "don't let fear stop you from doing what you were born to do".
"If you feel a pull towards something that might not be considered a 'grown up' career, and it sits at the back of your mind no matter how much you try and pile other things on top of it, that's a pretty sure sign that it's your path.
"Take that fear and make the choice to let it inspire you to work harder, to turn it into something beautiful."
---
Head on over to shop for your very own piece of the Chloe Jane Candle Co.