It's no secret that I love a bit of DIY. Heck, I've got an entire Pinterest board dedicated to new projects to try in my spare time (whenever that time arrives). But there really is nothing I love more than having someone to show me how to do it myself, because no matter how hard I try, things never turn out as well as the styled photos I work from. That is, until now!
Last night I had the chance to create my very own Christmas wreath with the talented team at the Lily West Florist in Findon as they launched their Christmas Wreath Workshops.
Teamed with a glass of Bird in Hand, the night was a perfect way to release some creative juices in a way I was not so accustomed to. Picking greenery and plants to display on my wreath was a lot harder than I had ever imagined as the selection was simply amazing. Succulent lovers would have particularly rejoiced at the choice of locally grown plants on offer, each of which allowed us to create customed designs to suit our homes. It was so much fun to see them all come to life and to notice how different everyone's was.
And the photo opportunities – oh, the sweet photos! – sent us bloggers into a frenzy of snaps (so much so that I had to crop cameras and phones out of most of my photos… Eeek!).
It really was the ideal way to start celebrating the silly season.
And if you're keen to see the results, take a look for yourself! I'm in love and already want to go back.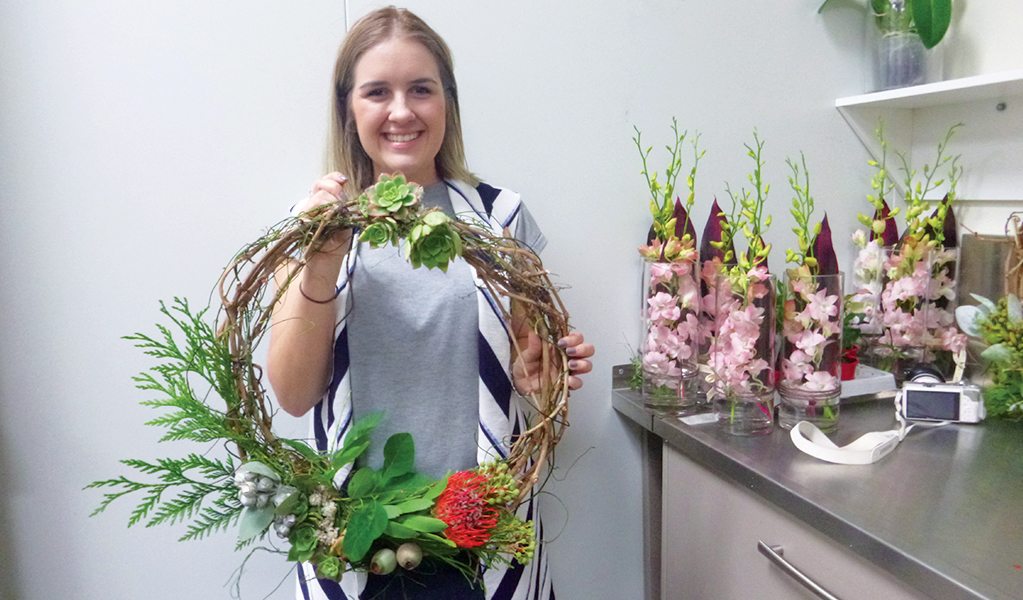 This would be the perfect night out with the girls for a bit of unique fun with picturesque results. But there are only a limited number of spots left so be sure to hurry and book now. I promise your front door will be the most stylish in the street.
> Lily West Christmas Wreath Workshops are running from November 25, through to December 8 2015. Call (08) 8355 2928 or book online at www.lilywest.com.au